Web, Mobile & Cloud Application Testing Services
Businesses today are embracing technology to propel growth and proficiency. They're recognizing the need to enhance their productivity and efficiency, and provide better customer service – and the ability technology has to do that.
Technology can help achieve business objectives and improve performance in terms of productivity, sales and more.
To leverage technology effectively, businesses need a sound development partner with the experience and knowledge to implement the right solutions and processes, backed by application testing and quality support services.
AllianceTek's Web Application Testing Services
AllianceTek is a leading software development company. We offer application development services to a range of businesses, from small SMBs and SMEs to Fortune 500 companies.

The services we provide include the development of Mobile, SharePoint, CRM and Open Source applications based on LAMP/PHP, to name just a few of the options available through our experienced IT professionals.

AllianceTek provides clients with end-to-end development solutions. At AllianceTek, we know that each business is unique. We customize the development process depending on the type, size and nature of your business, as well as the specific requirements of your project.

With our dedicated R&D team, we are constantly enhancing our skills and keeping up with advances in the field to provide you with robust, intuitive and efficient solutions that will give your business the competitive edge it needs.

We employ skilled developers with the right knowledge and a wide range of experience in developing high-end applications that are secure, scalable, and bug-free. Your application will be put through rigorous cloud testing services, including mobile application testing services.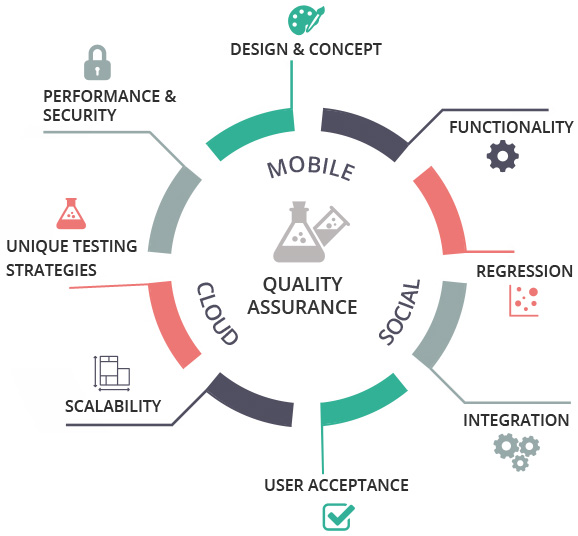 Call us at 484-892-5713 or Contact Us today and receive the help of our experienced IT professionals. We have the knowledge and skills necessary to increase your application's overall quality, UI and security, and ensure that it performs to the highest possible standards.
AllianceTek is a pleasure to work with. They are very good at following instructions, and consistently build products to spec. They are quick with milestone deliveries and attentive to details. We will continue to work with their company and team on many more projects.
- Nicholas Catania
(Co-Founder & President)
Nickelbus
Clifton, NJ
Let's Discuss


Your Project
Services
Discover
Why AllianceTek?
As an IT partner and solutions provider, AllianceTek will help you follow your objective and implement strategies that are unique to your business to see it through to completion – we don't just follow instructions, we unleash the full potential of your vision. AllianceTek employs a global team of more than 100 skilled developers and consultants who approach every project holistically, giving full around-the-clock attention to understanding our clients' needs and providing comprehensive, scalable and extensible development roadmaps.
Know more »