E-Learning Solutions
"Online learning can be more than lectures. Another element involves presenting information in an interactive form, which can be used to find out what a student knows and doesn't know. This makes it possible to tailor the learning session to the individual student."

– Bill Gates
"E-learning condenses learning time, enabling associates to spend less time away from work and providing the flexibility to learn at their convenience."

-Sunil Jagani, President and Chief Technology Officer, AllianceTek
e5 - Best LMS Software for complete E-Learning Solutions
Through talking with people involved with several different companies and organizations, we've discovered a common thread that often presents difficulties to growing businesses. A lot of organizations have a tremendous amount of content that they'd like to use to educate employees and customers, but no easy way to distribute it and make sure the material is engaging for various types of users like school/college students, workshop attendees, seminar participants or trainees. With E5 E-Learning LMS Software now employers can easily educate their employees to achieve desired goals, because E5 has multi features so it is easily usable as best online training software or as corporate LMS software.

At AllianceTek, we recognize that a good E-learning software enables learning to be done anywhere and anytime using powerful tools that facilitate communication, evaluation, organization and collaboration.

That's why AllianceTek developed e5, a remarkable and robust, fully customizable, mobile compatible e-learning or LMS software that works in any industry to increase effectiveness by integrating a suite of wonderful, complementary technologies.

The power of e5 E-Learning Software comes from its ability to perform these five essential functions:
EducatE – Education offered anywhere, anytime online with audio-visual effects and interactive tools rewind/forward the session and play as many times as they want.
CommunicatE – Share knowledge with colleagues, team members and friends through social networks.
CollaboratE – A common platform for educators and participants to ask questions, share information and discuss.
EvaluatE – Educators can evaluate the progress of participants. Evaluation tools like graphs, list of results and reports are made available to them.
ManagE – CMS and administrative features like updating content, tracking visitors, updating student records and managing schedules make management a cinch.
This is the best company I've ever worked with for design, turnaround, and attention to requirements.
- Brad Hinely
(CTO)
DocsInk
Wilmington, NC
AllianceTek has helped a number of organizations take advantage of the power of our dynamic e-learning platform. Here are just a few of the clients that e5 has benefited: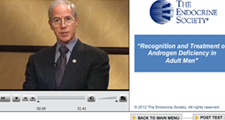 Medical Logix
shares medical breakthroughs and research in the health industry using AllianceTek's customized e-learning platform that includes video streaming, downloadable transcripts, podcast subscriptions, online tests, custom landing pages and many other features that promote communication and understanding.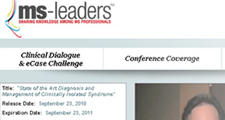 Biogen
uses an e-learning platform from AllianceTek with a web administration panel to manage content that includes audio visual effects, surveys, reports, progress tracking and 'ask-an-expert' sections for better management and interactivity.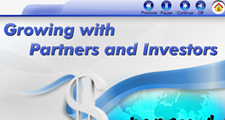 Virtual Advisor
partnered with AllianceTek to develop an interactive multimedia teaching tool for a large financial organization that included multilingual workshops, multi-user communication systems and multimedia presentation platforms. A focus on usability added features like an interactive menu bar, sound options, form uploading and downloading and a glossary of terms.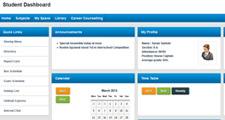 eSchool
is an online educational platform bringing students, educators and parents together. Apart from conducting educational sessions it has robust features like online attendance, classroom management, registration and fees management and multi-user communication, examinations & score card management.
AllianceTek offers both Custom E-learning Solutions as well as ready-made e-learning products, depending on the needs of our client.

We believe strongly in the benefits that our e-learning solution can offer your organization. For more information about working with us, discover the AllianceTek Advantage or call us now at 484-892-5713 to learn how the e5 e-learning platform can revolutionize learning in your organization.
Why AllianceTek?
As an IT partner and solutions provider, AllianceTek will help you follow your objective and implement strategies that are unique to your business to see it through to completion – we don't just follow instructions, we unleash the full potential of your vision. AllianceTek employs a global team of more than 100 skilled developers and consultants who approach every project holistically, giving full around-the-clock attention to understanding our clients' needs and providing comprehensive, scalable and extensible development roadmaps.

Your inquiry is submitting. Please wait for a while…