Application Development Services
Businesses today are embracing rapid web application development to propel growth and proficiency. They're recognizing the need to enhance their productivity and efficiency, and provide better customer service – all of which is possible with application development processes.

Enterprise web application development can help businesses improve productivity and sales performance. But to leverage technology effectively, a sound app development philosophy and a technological partner with the experience and knowledge is needed to implement the best solutions and processes.
Why AllianceTek for Application Development Services?
AllianceTek has a proven track record of offering application development services to a range of businesses, from small SMBs and SMEs to Fortune 500 companies.

Our services include:
Open Source App Development
CRM Application Development
Enterprise Application Development
We provide our clients with end-to-end application development services, and understand that each business is unique. We customize the app development process depending on the type, size and nature of each business, as well as the specific requirements of the project.

Our dedicated R&D team stays up-to-date with advances in the field to provide our clients with robust, intuitive and efficient app development solutions – solutions that give companies a competitive edge.

Our skilled software engineers have a wide range of experience in developing high-end applications that are secure, scalable and bug-free.
AllianceTek was very efficient and fast in providing me the application I needed for a project I was working on. They beat the cost of every other developer that had applied for the job and finished the job ahead of schedule. I would gladly do work with them again!"
- Alexander Feng
Mountain View, CA
Mobile Application Development Services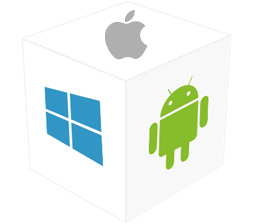 AllianceTek's team delivers applications on various mobile platforms including iOS and Android.

We have experience in working on cross-platform frameworks like PhoneGap and Titanium and can model an application to work efficiently on any desired device including the iPhone, iPad, Android and Windows Phone.

AllianceTek offers diverse mobile application development services. Visit our iOS / iPhone Application Development Services and Android Application Development Services pages for more information.

Our skilled team focuses on providing high-end mobile applications with rich UI and faster performance.
Enterprise Web Application Development
AllianceTek has vast experience in developing secure, scalable applications customized to the unique business needs of our clients.

We make use of high-end technologies like Microsoft .NET to provide rich business applications that enhance productivity and efficiency.

AllianceTek offers a vast range of Enterprise Application Development Services.
SharePoint Application Development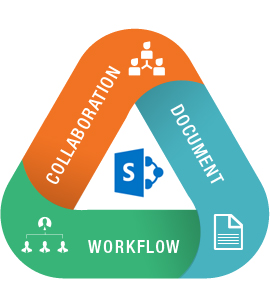 SharePoint is one of AllianceTek's core areas of expertise.

We have experience in implementing SharePoint to leverage collaboration and communication within organizations and to help them better serve their clients.

We provide DMS, CMS, and can customize the SharePoint framework with many enhancements. We can implement workflows, provide integrated solutions and increase business insights with BI & reporting. These tools improve team coordination through ease of information access, and provide insightful analytics that helps our clients make informed, high-quality business decisions.

Visit our SharePoint Application Development Services page to learn more about the various solutions we offer.
CRM Application Development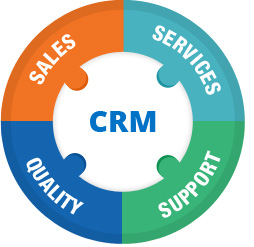 AllianceTek can deliver Custom CRM Solutions in accordance with your specific requirements.

Our team of experts is skilled in SalesForce, Sugar CRM and Microsoft Dynamics CRM, and can provide custom CRM solutions to address complex and innovative requirements.

AllianceTek implements lead generation, sales and marketing solutions, data management, dashboards and reporting, alerts and notifications, SalesForce automation and inquiry management, among others.

Visit our CRM Development Services page to learn more about the CRM solutions we offer.
Open Source Application Development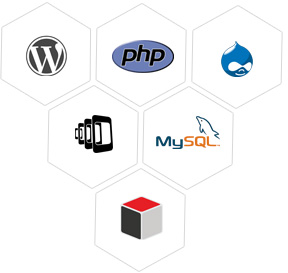 AllianceTek has helped our clients scale their business operations by providing cost-efficient, high-quality solutions.

We leverage our extensive capabilities on a number of open source tools, including PHP5, CakePHP, CodeIgniter, Zend, Symphony, WordPress, Drupal, Magento, Joomla, Moodle, Angular JS, OSCommerce, JQuery, PhoneGap, Sugar CRM and MySQL.

We help our clients chose the right application development solution to meet their unique business requirements -- at a rapid pace and low cost.

Visit our specialized PHP Development Services page to learn more about AllianceTek's Open Source qualifications.

Call us at 484-892-5713 now to discuss your application development requirements.