What We Offer
AllianceTek marks its presence in the Software Development industry through its one-of-a-kind business approaches.

We focus on innovation and improving business processes by aligning people, processes and systems. Our business models are designed to suit your unique requirements.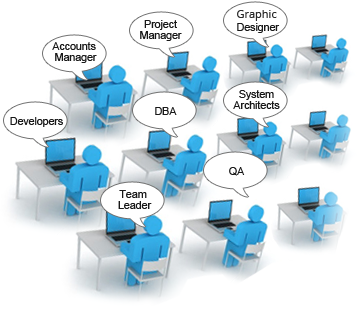 For the cost of a single developer you can hire dedicated developers team with knowledge and experience on multiple technologies. Team members include project managers, system architects, DB experts, developers, graphic designers and QA experts.

AllianceTek utilizes onshore and offshore teams to ensure faster development with multi-level collaboration. Each project has a complete hierarchy of dedicated experts for timely and effective solution delivery.

The seamless collaboration of our onshore and offshore teams, along with constant contact with our client, empowers everyone to produce the most out of each project with the right combination of technologies. Click here to learn more about the advantages of our Hybrid Approach.
I am impressed with AllianceTek. They are very prompt with requests and seemed to work all hours of the day!! I am very happy with the service and communication.
AllianceTek takes complete responsibility of building a product starting with discussing your idea, analyzing it and building a roadmap to execution, development and testing. By implementing an iterative development process we continuously evolve the product while carefully integrating your feedback until its ready for the final launch. Our deployment team will assist you in installing the product. Our support team will immediately respond to your queries at any stage of development. We also offer after-sales support and maintenance as per client requirements.
Project Development
AllianceTek takes end-to-end responsibility of every project, from requirement gathering and design to implementation and support. Your role as a client is simply to provide us with your requirements.

In return, we provide you with right quality solution at right cost and right time. Our responsibility is to understand, design, develop, test and deploy your product and provide you with complete support to ensure its ongoing success.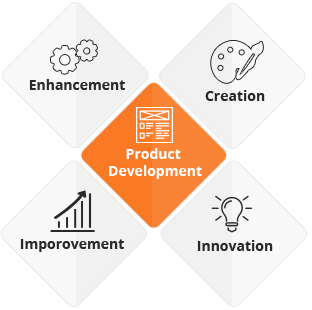 Solutions Architect
AllianceTek works with you to create a complete business solution, aligning your people, processes and systems to provide you with the best results. As always, our first endeavor is to fully understand your requirements.

At AllianceTek we don't just design and develop your project. We also audit and engineer the entire project development process. We work with you to strategize and find the best solutions specific to your requirements while regularly taking feedback throughout the process.

Our development methodologies ensure high quality results with technologies that fit your needs at the right cost within every stage of development in order to provide you with the best industry solutions. We offer complete support after deployment; because we care about our clients' continued success and want to see our solutions help them thrive.
Why AllianceTek's Methods Work
AllianceTek has refined the business and project development model to a reliable science that can still be tweaked per specific client needs. Our hands-on collaborative and iterative approach has resulted in more than 80 percent client satisfaction to date. We're eager to hear from you to learn what new and exciting projects we can help you implement to make your business soar.

Call us at 484-892-5713 to learn more and schedule a free consultation.
Why AllianceTek?
As an IT partner and solutions provider, AllianceTek will help you follow your objective and implement strategies that are unique to your business to see it through to completion – we don't just follow instructions, we unleash the full potential of your vision. AllianceTek employs a global team of more than 100 skilled developers and consultants who approach every project holistically, giving full around-the-clock attention to understanding our clients' needs and providing comprehensive, scalable and extensible development roadmaps.

Your inquiry is submitting. Please wait for a while…