Web Developers can get a leg up with Offline Support
Next Generation Features for Modern Web Development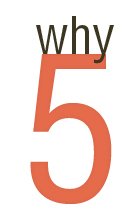 +
New Input Types - Placeholder Text - Autofocus
+
New Structural Tags - Content Editable
About HTML5 Website Design and Development Services
The next generation of modern HTML website design and development services is here, it's time for your organization to take advantage of the new features and benefits of HTML5 CMS solutions. With new database integration, CMS sites with dynamic pages, and canvas and video features, web HTML5 developers are having a significant impact on the business world. Smart companies are already leveraging HTML5 technology to create competitive advantages in their industries.
AllianceTek can show you how embracing HTML5 CMS solutions, HTML5 Web Development, HTML5 App Development can result in tangible benefits for your specific business or organization. We specialize in helping companies make a seamless transition to HTML5 without interrupting workflow or essential business functions.
AllianceTek offers facility to Hire HTML5 Developers and Hire HTML5 App Developers for:
HTML5 Web Development
HTML5 CMS Solutions
HTML5 Mobile Solutions
HTML5 Mobile Application Development
Experience Matters
14

+
Years in Business

480

+
Successful Projects

87

+
Team Members

12

+
Global Location

Let's Brainstorm
Our Customer-Centric Approach
AllianceTek is a pleasure to work with. They are very good at following instructions, and consistently build products to spec. They are quick with milestone deliveries and attentive to details. We will continue to work with their company and team on many more projects.
- Nicholas Catania
(Co-Founder & President) Nickelbus Clifton, NJ
Our Trending Blog
Review recent technology updates and be a part of our community
Your inquiry is submitting. Please wait for a while…