About Us
Our Founding Inspiration
Sunil Jagani is driven to fuel business prosperity by helping businesses define the processes and systems that reinforce their people's success and business, making operations easier and more effective.
Sunil, who earned his Masters in Software Engineering from Pennsylvania State University, has risen through the ranks from technology specialist to software developer to technical lead to product manager and now President and Chief Technology Officer at AllianceTek. Along the way he's worked for large financial organizations including BiSys, Advanta and more.
The stumbling blocks Sunil ran into in the corporate world became the inspiration for AllianceTek. He discovered:
Most companies are unable to harbor the broadly-skilled information technology team necessary to do the job. For example, they might have developers and project managers but lacked designers or solution architects.
Teams remain static, unable to flex to meet fluctuating needs during the project life cycle. Unfortunately hiring contractors to fill the gaps neither provided enough flexibility or skill diversity.
Because internal teams are unable to keep up with the rapid pace of development, they end up building solutions based on old technology.
Most companies have not developed processes necessary to leverage the global talent pool.
Because it takes a complex team to pull everything together and create comprehensive technology solutions, Sunil realized there was a need for a company that specialized in developing systems, software and solutions for organizations small and large.
AllianceTek, having successfully tapped into this market need, is now firing on all cylinders, employing over 100 people in Pennsylvania, California, New York and India and serving clients globally.
Mission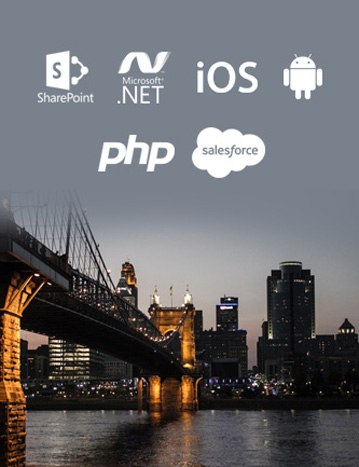 AllianceTek's mission is to provide a technology bridge that leads to prosperity in business for everyone from the solopreneur with big dreams to the household name large-corporation.
Our Customer-Centric Approach
What an awesome experience I had working with this team. If you need a professional, reliable and competent team to help you out with any of your tech needs you don't need to look any further. From start to finish this team really made the process easy and did a fantastic job. I would use them again in a heartbeat
- Payam Pakmanesh (CEO)
Cable Car Apps LLC
Hercules, CA
Our Projects
AllianceTek has completed hundreds of projects that include mobile applications, enterprise content management, business intelligence solutions, business process management, customer relationship management and many more. We've even used technology to Transform Businesses completely. Learn more about our Client's Stories, how we've charted new directions for them to build their business' prosperity, and why 80% of them come back again and again.
Your Return-on-Investment Report Card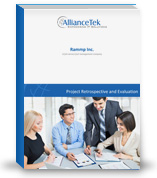 Because our passion is to see results, when you partner with us, you'll receive a report card on the completed project documenting how much time and money you've saved.
Experience Matters
14

+
Years in Business

480

+
Successful Projects

87

+
Team Members

12

+
Global Location

Let's Brainstorm

Call 484-892-5713 now to schedule your free consultation, and discover how AllianceTek can help you leverage information technology for your business' prosperity.
Why AllianceTek?
As an IT partner and solutions provider, AllianceTek will help you follow your objective and implement strategies that are unique to your business to see it through to completion – we don't just follow instructions, we unleash the full potential of your vision. AllianceTek employs a global team of more than 100 skilled developers and consultants who approach every project holistically, giving full around-the-clock attention to understanding our clients' needs and providing comprehensive, scalable and extensible development roadmaps.

Your inquiry is submitting. Please wait for a while…