IT Consulting & Technology Assessment Services
Businesses and technologies are changing at a rapid pace. Keeping in step with new innovations and updated systems as they're released can be a challenge.

AllianceTek can find ways to improve your business' ROI, align your workforce with the right set of tools and technologies, eliminate production bottlenecks and improve its bottom line.
Benefits of a Technology Assessment
Implementing the right technologies can help scale your business.

A consultation with AllianceTek's dedicated IT professionals will allow you to focus on your business while we work to achieve your vision.

We want to alleviate the stress of selecting and leveraging technology into your business by showing you the best enterprise solutions to connect your employees, improve your processes and give you the tools to analyze and make decisions that increase efficiency, reduce cost and expand ROI.

AllianceTek's proficient, certified and experienced technology assessment team can help you select the right combination of technology to create the best solutions for your business. Our IT consulting services are made with consideration for your unique business needs.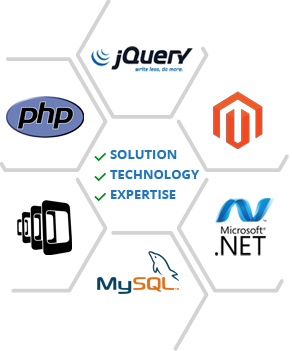 The AllianceTek team are the very best I've ever worked with. I absolutely recommend them. They are very professional and can totally understand the client's idea. They are also very flexible. After years of working with different developers I can honestly they are the best!! Thank you so much!
- Natalie Eliscovich
Control GE
Buenos Aires, Distrito Federal, Argentina
Why AllianceTek for Consultation Services
AllianceTek's team consists of domain-specific experts with knowledge of various technologies and platforms. Together they have created robust mobile applications for a range of industries, including healthcare, education, legal and more.

Our business analysts will evaluate your requirements and analyze your business environment using their years of experience to deliver the best possible solution for your organization.

Our proficient, certified and experienced team can help you select the right combination of technology to create the right solution for your business.

The technologies we can leverage for you include:
Our specialized consultation services:

Call us at 484-892-5713 to schedule your free, no-risk, no-obligation consultation with AllianceTek's dedicated experts and discover how AllianceTek can help you leverage information technology for your business.
Why AllianceTek?
As an IT partner and solutions provider, AllianceTek will help you follow your objective and implement strategies that are unique to your business to see it through to completion – we don't just follow instructions, we unleash the full potential of your vision. AllianceTek employs a global team of more than 100 skilled developers and consultants who approach every project holistically, giving full around-the-clock attention to understanding our clients' needs and providing comprehensive, scalable and extensible development roadmaps.

Your inquiry is submitting. Please wait for a while…