Why Choose Us
Below are the key competitive advantages of AllianceTek that truly fits well with your organization's long-term objectives and near-term needs.
Metrics and Process Drive Organization
AllianceTek has always been a metrics driven and process driven organization.
We have invested considerable time and energy into establishing intelligent processes and agile systems to support our projects, which greatly empowers our employees to unleash their creativity.
Our relentless pursuit of operational excellence, allows us to deliver consistent, predictable and quality results over time.
Local Presence with a Global Reach
With our hybrid global delivery model, we are able to bring best of the both worlds to our client's doorsteps.
With our global presence with our own offices and employees, it allows us access to a large pool of talented resources.
With the cost advantage of global pool of resources, it allows us to allocate right number of people with right skillsets to our client's projects.
With our local presence, it enables us to deliver our services to our clients without disrupting their working hours or business model.
End-to-End Development Team
With AllianceTek, you will have one vendor providing end-to-end service from Design, Development, Quality Assurance, Hosting, Support and maintenance.
You will find expertise of all the leading platforms and technologies such as Mobile, Web, AI, Blockchain, Cloud and many more under one roof.
I am impressed with AllianceTek. They are very prompt with requests and seemed to work all hours of the day!! I am very happy with the service and communication.
Delivering on your objectives
Our teams are designed to deliver on your objectives and taking on end-to-end responsibility of your all your applications and entire solution.
You get a turn-key solution, whereby our team will take it upon themselves to deliver and monitor for the highest amount of uptime, high performance levels and a secure solution.
Team Based approach
At AllianceTek we always deploy an end-to-end team, encompassing all the key roles needed to successfully deliver a project for the long run.
We deploy a development unit, whereby each senior developer is supported by key team members performing key roles such as: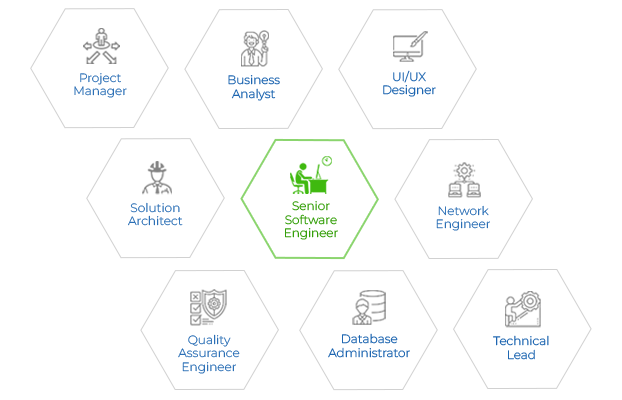 The support roles are assigned from a pool of resources, rather than on a dedicated basis to keep the project cost in check.
Designed to be a long-term technology partner
We look at our relationship with our clients as a digital transformation journey of their organization, rather than one off solutions.
We take on the responsibility of being your long-term technology partner and guide, whereby we are ensuring that we are always leveraging the latest technology to help our client scale their operations.
In our 15+ years of history, we have successfully proven over and over again to be their long-term technology partner.
Custom-fit
Providing custom-fit service and solution to each of our clients is a core value of our organization, and with our business model and size, we have a competitive advantage in delivering upon that promise.
Enterprise level service
Within your budget and our business model, we will be able to allocate all the required resources with the right skillsets, and experience to design, manage and support your platform as a mission-critical enterprise solution.

Call us at 484-892-5713 to know more details about key competitive advantages of working with AllianceTek.
Why AllianceTek?
As an IT partner and solutions provider, AllianceTek will help you follow your objective and implement strategies that are unique to your business to see it through to completion – we don't just follow instructions, we unleash the full potential of your vision. AllianceTek employs a global team of more than 100 skilled developers and consultants who approach every project holistically, giving full around-the-clock attention to understanding our clients' needs and providing comprehensive, scalable and extensible development roadmaps.

Your inquiry is submitting. Please wait for a while…