Let's Discuss Your Project

Portfolio
Nutritional Education Game
'Veggie Pack' is a mobile application game designed for children to learn about nutritional values in a fun and engaging way. AllianceTek developed the application to include attractive and colorful animations, intriguing games and an engaging narrative to tie the application together.
Why AllianceTek?
The client sought help in developing an educational game for preschool-aged students that taught them nutritional values and encouraged them to eat vegetables.
AllianceTek has experience in developing a variety of mobile apps with interactive features and colorful animations.
Our hybrid working methodology enabled us to deliver a complete and timely solution to the client. Our onshore team was responsible for communicating with the client and our offshore team developed this robust solution by seamless collaborating with the onshore team.
Benefits to Our Client:
Client had a mobile application to share with preschool-aged students that promoted healthy dieting and avoid junk food.
Integrated audio added a story-like representation that narrates a story pack of veggie captains fighting the notorious professor Junket.
Kids were able to learn about different veggies while having fun playing the six different games (object matching, sharing, spot the object, color matching, dress-up, count, and start mission) plus a bonus round.
The app calculates points and provides a timeline for kids to finish their tasks in a timely manner.
Children using the app also practiced counting, sharing, identifying, matching and spotting different objects.
Technology Features: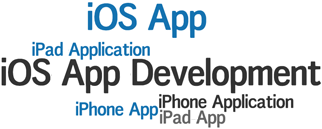 Similar Projects
I was very green to a lot of the procedures to releasing an app. They really educated me on the subject matter and provided valuable insight into the design and collaborative process. Will definitely use them again and would recommend to anyone looking to create an app.
- Ricardo Banda
(Owner)
Vanin Electric
Houston, TX
Why AllianceTek?
As an IT partner and solutions provider, AllianceTek will help you follow your objective and implement strategies that are unique to your business to see it through to completion – we don't just follow instructions, we unleash the full potential of your vision. AllianceTek employs a global team of more than 100 skilled developers and consultants who approach every project holistically, giving full around-the-clock attention to understanding our clients' needs and providing comprehensive, scalable and extensible development roadmaps.
Know more »
Your inquiry is submitting. Please wait for a while…