Case Studies
Mobile Survey Application
AllianceTek assisted a client in migrating their outdated and convoluted application on Flex to eViewMobile, a PhoneGap application.
Challenges
The technology the client had been using was outdated and not suited to perform the tasks they needed accomplished. The development work they did was convoluted, with inflexible code and inferior app architecture that resulted in time-consuming processes to make minor changes. Moreover, the vendor they had hired wasn't responsive, but continued to nickel and dime them and charge for estimates. Essentially, the client was being held hostage by their time-consuming, over-complicated structure.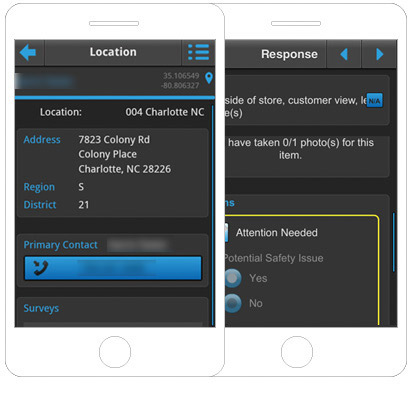 AllianceTek developed an iPad app for us within a short frame of time and went above and beyond to deliver what we wanted. Would highly recommend to anyone looking to develop easy to use, professional quality apps. Thanks for a job well done!
- Shilpa Bisaria
(Senior Associate)
Innosight
Singapore
Solutions
AllianceTek took full ownership of the project and developed a cross-platform mobile application that exceeded the client's expectations with a superior user experience, enhanced process efficiency and secure, around the clock access.

AllianceTek started by reviewing client's existing code and application, and derived features to create a thorough roadmap for the application's development. The team provided technology recommendations that would make the application cost-efficient. Our end-to-end services, with a focus on collaboration and frequent contact with the client, ensured our client was apprised of the project's progress through every step of the development lifecycle, and that nothing was implemented without their approval.

AllianceTek brought an agile, proactive team to rapidly address eViewMobile's business needs and map their objectives. Our full team of global experts was available to them at any given time, including Business Analysts, Project Managers, Software Architects, Quality Testers and more. We gave them comprehensive estimates through every step of the project, so they never had to worry about overruns.
Implementation
The client sought the assistance of AllianceTek, a leading IT solutions and software development company with experience in mobile solutions, to develop a mobile application that works in sync with their existing website.

AllianceTek's team of dedicated experts devised a cross-platform application using PhoneGap. The new solution keeps detailed lists of tasks assigned to users that can be surveyed and edited with additional information from users' mobile devices. The application also provides the ability to take and upload photos and flag work issues. Users have complete, 24/7 access to the system through their mobile devices.
Result
As a result of AllianceTek's mobile app solution, the client's business processes were vastly accelerated and they no longer had to rely on slow, outdated technology to access their system and data. Now that their website is synchronized with an advanced and secure mobile application, the client's technicians can update and retrieve information in real-time from any location. AllianceTek's team provides ongoing maintenance as and when requested by the client to ensure the solution remains up to date with the latest technologies and continues to enhance their business.
Social Media
Similar Projects
Why AllianceTek?
As an IT partner and solutions provider, AllianceTek will help you follow your objective and implement strategies that are unique to your business to see it through to completion – we don't just follow instructions, we unleash the full potential of your vision. AllianceTek employs a global team of more than 100 skilled developers and consultants who approach every project holistically, giving full around-the-clock attention to understanding our clients' needs and providing comprehensive, scalable and extensible development roadmaps.

Your inquiry is submitting. Please wait for a while…