AllianceTek is a project-based, end-to-end software development company, with extensive experience in building mobile, cloud, and web solutions.
Our core expertise lies in building solutions based on leading technologies and platforms, such as Salesforce, Microsoft .NET, Microsoft SharePoint, iOS, Android, & many others.
Business Process Automation
Customer Relationship Management Systems
Content Management System
Enterprise Content Management
Enterprise Portals and Intranet
Learning Management System
Enterprise Systems Integratation
CRM System Design & Development
Services
Our software development services provide industry specific solutions that aligns people, processes and systems to scale your business.
Application Development

Application System Integration

Legacy System Migration

Cloud Management & Support

Power Apps Development

Dedicated Development Team

Technology Assessment

App Support & Maintenance

Application & Website Hosting

Website Development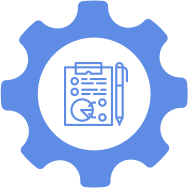 Requirement
The route to quality software comes from defining its ideal purpose. Enabling capabilities needed by the user, we collaborate with you and document all the necessary conditions. We ensure that all the requirements are met and configured in the system. Using advanced Power technologies, we analyze the documentation and draft a specified product for our end-customers. This software requirement capability will help to achieve our true vision of the product.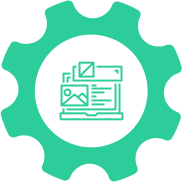 Planning
A comprehensive step, it outlines the plot of the software development procedure. A well-defined roadmap is drawn covering the project plan, goals, management, scheduling, and controlling the entire software along with some numerals of required labour and business machines which are instrumental towards developing an efficiently managed development structure for all the stakeholders.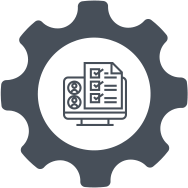 Prototyping
The blueprint of the software design is laid down, which includes the architecture, database schema, graphics design, and functioning of the software. The design concept provides the customer with a hands-on experience. Feedback from the customer is further evaluated for refining and validating the software, hence making it more robust and productive for the brand.

Development
The crucial part of coding is handled effectively by experienced software developers. Technologies of Access Control & Source Code Management system are utilized for well-organized and structured functioning of the software. Handy user guides and FAQs are provided for easy navigation to customers and their users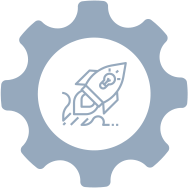 Release
It entails automated and manual testing on the software to examine the functioning and identify improvement opportunities. To optimize software functions, the UAT will assess the software, keeping in check the right balance between agility, control, and flexibility. Post affirmation to testing, the software is deployed in the customer's IT environment.
Our Customer-Centric Approach
Your inquiry is submitting. Please wait for a while…