Let's Discuss Your Project

Portfolio
Mobile Integrated SharePoint Project Management Portal
Project Management System developed from SharePoint Solution for telecommunications company to extend to mobile devices for on-site technicians and increase overall usability and simplicity.
Why AllianceTek?
AllianceTek has reputation for end-to-end SharePoint solutions that provide fluid and efficient communication, collaboration, and content management.
On-site technicians within the system could report back and remain updated with current information by accessing the system.
Created project-wise task assignment feature for simplifying task management and scheduling feature to allow multiple checklists.
Imported external data and established BCS connection between SQL and SharePoint external to import data.
Developed a mobile app that integrates with SharePoint. App is used by on-site technicians to take pictures of problem site, update task checklists, and work status.
AllianceTek designed a mobile application that integrated with a SharePoint based Project Management System.
The application facilitated the on-field technicians to securely login to the system.
The field force could take pictures of the problem site and upload them to the system.
The application also allowed the field force to update their task status directly from their mobile device.
Important information is made available to the field technicians at any time on their mobile device.
Benefits to Our Client:
The client could resolve work management issues with this mobile integration solution to enable seamless communication with the team.
With this application, technicians found it easy to report the images of the problem site even when they are on field.
The application also facilitated technicians to make on-the-spot updates to the project management system.
Enabled effective segregation of information as desired with custom reporting and search filtering facilities.
Simplified project management and task assignment with scheduling and task features.
Project Management System decreased gaps and delays in work.
Re-usable elements were integrated in the solution that decreased costs with faster development.
Technology Features: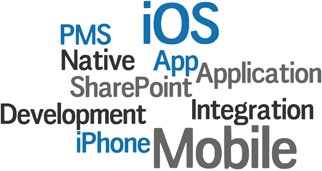 Case Study

A wireless telecommunications company that provides engineering, construction, fulfillment and project management to the industry was in search of a partner...
I hesitate to say how happy I am with this group because I'm not sure I want others to know what a great find they are. If everyone knows, I may have to wait in line. They go above and beyond the call, to help me reach my goals. Looking forward to working with them on the next project.
- Jeff Blasdell
Montgomery, TX
Why AllianceTek?
As an IT partner and solutions provider, AllianceTek will help you follow your objective and implement strategies that are unique to your business to see it through to completion – we don't just follow instructions, we unleash the full potential of your vision. AllianceTek employs a global team of more than 100 skilled developers and consultants who approach every project holistically, giving full around-the-clock attention to understanding our clients' needs and providing comprehensive, scalable and extensible development roadmaps.
Know more »
Your inquiry is submitting. Please wait for a while…