Case Studies
Mobile Healthcare Solution
A client was looking to enhance their medical practice with a wellness program that would aid healthcare providers in monitoring patient status and providing them with extensive support.
Challenges
The client had a great idea, but lacked a concrete plan and the resources to conceptualize it further and develop a roadmap to execute their requirements.
Solutions
AllianceTek studied the client's requirements, evaluated their idea, and created a thorough development roadmap that implemented an agile methodology. We worked iteratively with the client to enhance the product throughout the development cycle and created a web and mobile platform for conducting wellness services.

AllianceTek created a native iOS application with an integrated web-based admin panel and several dynamic and robust features that can be accessed by doctors, nurses, support staff, patients, and family members. Patients fill out a survey to enroll in the program, and doctors can design unique questionnaires to gather additional patient information. A reward points system is in place to provide incentives for patients to complete daily questions. The web panel enables administrators to manage hospital sites, healthcare plans, and patient/family information, as well as review reports and analysis to aid in decision-making. The solution's patient-sharing feature allows registered healthcare organizations to share and transfer patient details to appropriate healthcare organizations, which saves time, resources, and out of pocket costs for the patient, resulting in faster treatment.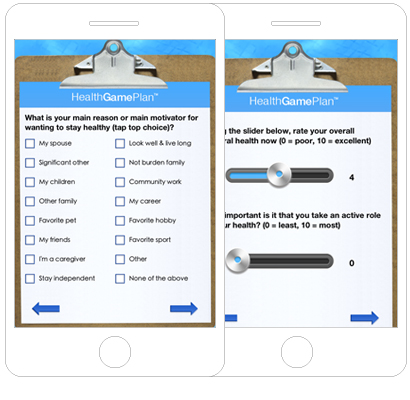 The AllianceTek team are the very best I've ever worked with. I absolutely recommend them. They are very professional and can totally understand the client's idea. They are also very flexible. After years of working with different developers I can honestly they are the best!! Thank you so much!
- Natalie Eliscovich
Control GE
Buenos Aires, Distrito Federal, Argentina
Implementation
AllianceTek successfully managed the consistent inflow of requirements by working with the client on a day-to-day basis to incorporate new features and ideas on the go. The user interface we developed is specifically designed for the elderly with increased readability and ease-of-use. Our component factory model ensured every requirement was addressed, incorporated, and tested, and greatly reduced the time and cost spent on development. We developed the native iOS iPhone healthcare solution using the Xcode integrated development environment with Objective-C language.
Result
The client received a product that matched their vision – a flexible mobile application with an easy-to-use interface that enables healthcare providers to monitor their patients and provide continual support, while patients are rewarded for participation with a point system and greater doctor-patient attention. The quick reports and physician flow features allow physicians to adjust their treatment on a patient-to-patient basis and track their condition in just a few clicks.
Social Media
Similar Projects
Why AllianceTek?
As an IT partner and solutions provider, AllianceTek will help you follow your objective and implement strategies that are unique to your business to see it through to completion – we don't just follow instructions, we unleash the full potential of your vision. AllianceTek employs a global team of more than 100 skilled developers and consultants who approach every project holistically, giving full around-the-clock attention to understanding our clients' needs and providing comprehensive, scalable and extensible development roadmaps.

Your inquiry is submitting. Please wait for a while…