Case Studies
Application integrating existing data with a CRM system
A Leading auto dealership company and used car dealership and auto repair service has three locations in Uwchland, Hatfield, and Mount Holly. To provide the best possible service to their customers, they must keep up with the demands of a growing number of automobile owners in Pennsylvania and New Jersey.
Challenges
While the client maintained a website for its users to register and update car details, and track transactions and data automatically, they still allotted a bulk of their resources to manually communicating with customers. As the organization increased in size and had to maintain several physical locations, they needed a new solution in order to meet the growing demand for quick and efficient customer service. The client required an application to maintain and track data that could be updated automatically and allow alerts to be sent to customers. This data needed to be integrated and shared with their existing website.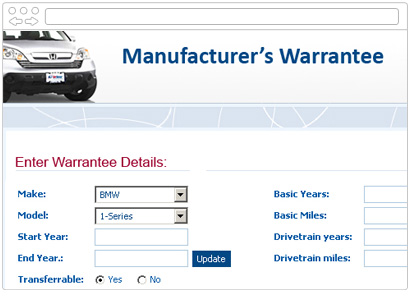 AllianceTek was great -- I'm not a software developer, so a lot of times they had to translate our desired functionality into SF-speak, but they did it quite well. The support was extraordinary, and they took pains to make sure that our product worked well. Very thankful to them and our client representative.
- Will Brown
(Multimedia Director)
JBI Studios
Canoga Park, CA
Solutions
AllianceTek, a business solutions company, assessed the client's business needs and environment and proposed a solution that would scale to accommodate changes in business scope. AllianceTek's solution was to integrate the client's existing automated system data with a customer relationship management (CRM) system. AllianceTek developed a desktop application that seamlessly integrated the client's website with their automated systems so data could be shared more easily. The solution entailed a windows service that updates data and sends vehicle reminders automatically on a daily basis. If a customer's vehicle was due for a tune up or oil change, for example, the client could send a reminder from the new system.

AllianceTek also created a Web Service so the client's existing website can interact and share data with a database. The client's new CRM application allowed employees to access, add and modify essential data.
Implementation
The solution uses a windows service to update data and send vehicle reminders automatically each day. The new system now sends customers reminders automatically if their vehicle is due for a service, such as a tune up or oil change. The solution includes a number of features that address data storage and process automation, such as user account management, administrative tools, service desk tools, customer service utilities, and rewards programs. The client's customer relationship management has been improved through automation by generating and sending service reminders and thank you emails.
Result
AllianceTek's solution allowed data to be synchronized and integrated across the enterprise from multiple locations. Customers are able to register and login to a website to view and maintain their data, including reward points, service history, and various reminders. Customers can also conveniently request and schedule appointments through the website. The client's service desk managers can more easily manage customer rewards, information, and service histories through the easy-to-use interface. The client's marketing and sales teams are now empowered to drive sales and improve relations with customers without adding to overhead.
Social Media
Similar Projects
Why AllianceTek?
As an IT partner and solutions provider, AllianceTek will help you follow your objective and implement strategies that are unique to your business to see it through to completion – we don't just follow instructions, we unleash the full potential of your vision. AllianceTek employs a global team of more than 100 skilled developers and consultants who approach every project holistically, giving full around-the-clock attention to understanding our clients' needs and providing comprehensive, scalable and extensible development roadmaps.

Your inquiry is submitting. Please wait for a while…