Case Studies
Ecommerce and Data Management Solution
AllianceTek's client, an online art and paintings seller, gives talented artists an opportunity to display their work, connect with other artists, and sell their paintings to patrons online. They accommodate the needs of artists and art lovers by enabling them to conveniently view paintings created by both acclaimed veteran artists and burgeoning talents.
Challenges
The company needed a robust data management and ecommerce solution that would simplify the process of adding and managing members, uploading pictures of paintings, and selling them online to clients. However, they were having difficulty defining a suitable process that would allow for expansion and accommodate the precise characteristics of their business. In order to conduct art dealings online, they needed a unique ecommerce solution crafted specifically for their industry.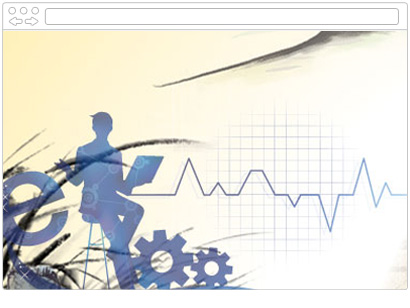 AllianceTek did a great job on my app. Very professional and easy to work with. I would absolutely contract them again for future work.
- Mark Mozolewski
San Francisco, CA
Solutions
The client sought the assistance of AllianceTek, a technology and business solutions company with a reputation for developing custom-made applications that meet the specific challenges of individual businesses. AllianceTek analyzed their business and operational environment to understand the challenges they were facing and discern the best solution and process for their business model.

The new ecommerce solution completely fulfilled the requirements outlined. It includes a number of features designed to simplify and streamline the process of adding members, uploading files, and selling paintings. The client can simply log into an admin panel to generate a product number and key code that an artist can use to upload pictures of paintings to sell online. From the admin panel, users can manage the number of uploaded paintings and generated key codes quickly and efficiently.
Implementation
The AllianceTek team drew upon their broad expertise in a wide range of technologies to develop a solution using Microsoft Visual Studio 2008, SQL server 2008, MVC Architecture, and ASP.Net. The ecommerce and data management application AllianceTek developed was rigorously tested for security vulnerabilities and usability before being seamlessly integrated with the client's existing environment as a ready-to-use solution.
Result
The solution was designed with the client's growth in mind to accommodate their business operations as the company scope increases. The solution enables them to simplify and streamline the business process and explore new customer bases. With the e-commerce and data management application they are able to deliver an enhanced experience to their users. Because of their investment in AllianceTek's solution, they are able to provide improved services and saw a swift rise in user traffic. The company is now prepared to grow exponentially without the need to increase their overhead operating costs.
Social Media
Why AllianceTek?
As an IT partner and solutions provider, AllianceTek will help you follow your objective and implement strategies that are unique to your business to see it through to completion – we don't just follow instructions, we unleash the full potential of your vision. AllianceTek employs a global team of more than 100 skilled developers and consultants who approach every project holistically, giving full around-the-clock attention to understanding our clients' needs and providing comprehensive, scalable and extensible development roadmaps.

Your inquiry is submitting. Please wait for a while…