Let's Discuss Your Project

Portfolio
Secure Keyboard Solution
StrikeForce Technologies is the world's leading provider of Mobile Security Solutions. They sought the assistance of AllianceTek to port remake their existing application 'ID Genie' with new enhanced security features and cross-platform capability. AllianceTek developed the application with the six most powerful security features that every enterprise mobile user must have to maximize security and consolidate their digital identities. This allowed StrikeForce to explore new revenue channels while providing a more robust service to their existing customer base.
Why AllianceTek?
AllianceTek performed an in-depth research in providing this cross-platform security solution.
AllianceTek designed and developed altogether a new keyboard SDK to create a custom encrypted keyboard for Android and iOS apps which can encrypt all keystrokes between on-screen keyboard and browser.
Offered improved user accessibility, usability and security with SSL integration.
Fully encrypted keypad functionality to enable them to achieve complete security against key-logging traits.
A unique licensing feature was introduced that allows the user to move the license from old device to new.
Reduced hierarchical hassles for encryption/decryption as the system follows minimum access rights.
Independent and single tap solution to manage mobile security.
Benefits to Our Client:
Opened doors for new revenue channel because of cross-platform solution that can be accessed by other mobile device users.
The client received an enhanced security application.
Loyal user base due to easy migration of licensing when they change their device.
Technology Features: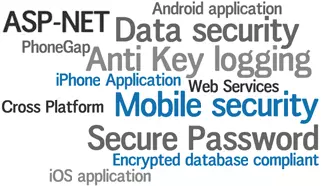 Case Study

StrikeForce Technologies is the world's leading provider of mobile security services. The services they offer include out-of-band authentication, anti-keylogging...
The AllianceTek team are the very best I've ever worked with. I absolutely recommend them. They are very professional and can totally understand the client's idea. They are also very flexible. After years of working with different developers I can honestly they are the best!! Thank you so much!
- Natalie Eliscovich
Control GE
Buenos Aires, Distrito Federal, Argentina
Why AllianceTek?
As an IT partner and solutions provider, AllianceTek will help you follow your objective and implement strategies that are unique to your business to see it through to completion – we don't just follow instructions, we unleash the full potential of your vision. AllianceTek employs a global team of more than 100 skilled developers and consultants who approach every project holistically, giving full around-the-clock attention to understanding our clients' needs and providing comprehensive, scalable and extensible development roadmaps.
Know more »
Your inquiry is submitting. Please wait for a while…