Let's Discuss Your Project

Portfolio
Mobile Stock Trading Education Solution
In order to improve the knowledge of stock trading in students and to impart them practical know-how an application was developed where the students can sync the app with their SMG account and access information from their device.
Why AllianceTek?
AllianceTek successfully developed a knowledge-gaining app to educate the students about stock market.
The student gets a real-life experience with features like- manage trades, view current account summary, pending transactions, transaction news and market information.
User authentication is placed to allow only those users enrolled with the SMG program to access this mobile application.
Our multi-team collaboration approach comes from our Hybrid model, which enabled us to keep the client and the team on same page. This allowed faster execution of client requirements.
Benefits to Our Client:
The client could provide a simple and easy-to-use interface that turned out to be successful in engaging students.
Improved academic performance and increased participation of students came out to be the biggest advantages of the app.
AllianceTek thus helped the client in deploying cost and time-saving solution.
Technology Features: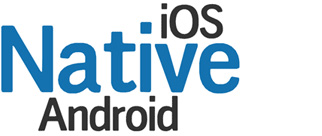 I am impressed with AllianceTek. They are very prompt with requests and seemed to work all hours of the day!! I am very happy with the service and communication.
Why AllianceTek?
As an IT partner and solutions provider, AllianceTek will help you follow your objective and implement strategies that are unique to your business to see it through to completion – we don't just follow instructions, we unleash the full potential of your vision. AllianceTek employs a global team of more than 100 skilled developers and consultants who approach every project holistically, giving full around-the-clock attention to understanding our clients' needs and providing comprehensive, scalable and extensible development roadmaps.
Know more »
Your inquiry is submitting. Please wait for a while…