Let's Discuss Your Project

Portfolio
SharePoint Collaboration Platform
A SharePoint based collaboration platform was developed that featured CMS and other communication features to increase communication, efficiency and productivity across a large campus.
Why AllianceTek?
AllianceTek evaluated the current requirements and developed a strategy to implement efficient communication channels to connect all disparate parts of the current system.
The strategy not only focused on current but also future planning which facilitates further modifications into the system easily.
With a document management and content management system in place it is easy to store and access information centrally.
An internal calendar system synchronizes with Microsoft Outlook and Website and reflects the changes at both the places happening either ways.
Windows-based and forms-based authentication system lets user share content across departments.
Intranet and public-facing SharePoint solution was also offered with a user-friendly look and feel.
Efficient communication features were added in the form of announcements and discussion boards.
Implemented enhanced collaboration with new workflows, calendar system and automated alerts.
AllianceTek offered end-to-end services through its hybrid development model focusing on multi-team collaboration of offshore and onshore teams. This ensured timely and better coordination, extremely reliable solution.
Technology Features: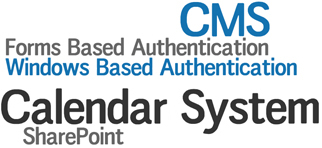 Case Study

A leading U.S. Hospital maintains a comprehensive diagnostic and treatment center, as well as a medical research complex. Established decades ago, the hospital's campus has grown to 15 buildings dedicated...
Similar Projects
AllianceTek were very patient and professional with us throughout the whole job but especially when we made changes to the original proposal after the job was underway. Would definitely use them again.
- Julie Henry
CBT4Kids
Australia
Why AllianceTek?
As an IT partner and solutions provider, AllianceTek will help you follow your objective and implement strategies that are unique to your business to see it through to completion – we don't just follow instructions, we unleash the full potential of your vision. AllianceTek employs a global team of more than 100 skilled developers and consultants who approach every project holistically, giving full around-the-clock attention to understanding our clients' needs and providing comprehensive, scalable and extensible development roadmaps.
Know more »
Your inquiry is submitting. Please wait for a while…