Let's Discuss Your Project

Portfolio
Mobile field force sales application
A new automated and mobile sales process was devised to empower the sales team in retrieving and feeding accurate product & sales information on the fly. An iPad application was built that allowed customers and administrators to login and view product details as well as download orders.
Why AllianceTek?
We offered end-to-end solution ensuring quality performance.
We established a two-way data synchronization that enabled to get real-time updates on products, prices and orders on the mobile devices.
Web and data storage was also taken care of through application and database integration using web services.
We offered complete mobility to the sales force as well as ensured timely and cost-efficient solution to the client.
Benefits to Our Client:
The client found the app to be a sales companion offering accurate information on products & sales.
The on-field sales personnel could easily showcase the products to customers without a hitch.
The new user interface promised improved accessibility and usability.
Technology Features: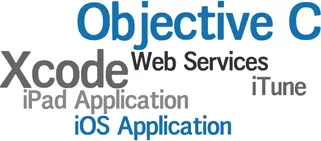 Case Study

AllianceTek's client is a large e-commerce company that serves e-commerce businesses by connecting online retailers, suppliers, and consumers with a suite of tools to assist with...
Similar Projects
I hesitate to say how happy I am with this group because I'm not sure I want others to know what a great find they are. If everyone knows, I may have to wait in line. They go above and beyond the call, to help me reach my goals. Looking forward to working with them on the next project.
- Jeff Blasdell
Montgomery, TX
Why AllianceTek?
As an IT partner and solutions provider, AllianceTek will help you follow your objective and implement strategies that are unique to your business to see it through to completion – we don't just follow instructions, we unleash the full potential of your vision. AllianceTek employs a global team of more than 100 skilled developers and consultants who approach every project holistically, giving full around-the-clock attention to understanding our clients' needs and providing comprehensive, scalable and extensible development roadmaps.
Know more »
Your inquiry is submitting. Please wait for a while…