Let's Discuss Your Project

»
»

9 New and Improved Features in Windows 10
Latest News
9 New and Improved Features in Windows 10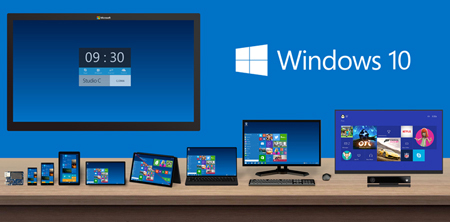 On July 29, Microsoft announced the official release of their latest operating system, Windows 10. The system is flexible, adaptable and customizable, and retains a familiar interface with a variety of new and improved features.

Windows 10 marks a huge step forward from Microsoft's previous systems. Here are just a few of the exciting features and capabilities you can expect when you update to Windows 10:
Increased built-in security with Windows Hello, a new security feature that authenticates and recognizes you based on biometrics, using face, iris and fingerprint recognition to unlock your devices
Windows Edge – a faster, more efficient web browser to replace Internet Explorer
Enhanced, more intuitive start menu
Built-in apps including: Maps; Photos; Mail; Music; Movies & TV; OneDrive
Interact through touch, type, write and speech/voice recognition
Improved search capabilities
Virtual desktops to help you manage and organize your apps and projects
Wi-Fi Sense automatically connects devices to trusted hotspots
Multi-device interface and compatibility between desktops, tablets and mobile devices
Windows 10 is still very new, so it won't hurt to wait a few months until Microsoft deals with any of the remaining bugs, but don't wait too long. Windows 10 is available for free to all Windows 7 and 8 users. Microsoft provides automatic updates to Windows 10 and will continue improving and expanding the system.
Social Media
AllianceTek developed an iPad app for us within a short frame of time and went above and beyond to deliver what we wanted. Would highly recommend to anyone looking to develop easy to use, professional quality apps. Thanks for a job well done!
- Shilpa Bisaria
(Senior Associate)
Innosight
Singapore
Let's Discuss


Your Project
Discover
Why AllianceTek?
As an IT partner and solutions provider, AllianceTek will help you follow your objective and implement strategies that are unique to your business to see it through to completion – we don't just follow instructions, we unleash the full potential of your vision. AllianceTek employs a global team of more than 100 skilled developers and consultants who approach every project holistically, giving full around-the-clock attention to understanding our clients' needs and providing comprehensive, scalable and extensible development roadmaps.
Know more »
Your inquiry is submitting. Please wait for a while…