»
»

Application UI & UX Design
Application UI & UX Design
User experience and user interface are the most important aspects of an application or webpage. They're the first impression a user gets and the biggest determiner in whether a user will return. The success of an application is largely dependent on its UI and UX, which ultimately impacts not only how well the application performs, but the business as well.

Strong UI/UX design ensures a smooth and satisfying end-user experience and is the first step towards meeting business objectives.
Why AllianceTek?
AllianceTek's expert team of designers focuses on providing intuitive web and mobile design.

Our focus is on providing a simple, clean and consistent design that is visually appealing and facilitates effortless navigation for end users.

We always begin by analyzing our client's requirements and conceptualizing the design from the smallest details to the largest.

We have expertise and experience in designing applications on various platforms, may it be web, desktop or mobile.
Web UI & UX Design
AllianceTek has a team of designers who are well versed with web standards and concepts like Web 2.0 and Web 3.0, as well as design concepts like open layout width and flat design.

We can accommodate any needs, implement proven design tenets and execute the concept to your specifications. Our goals are to provide a strong interface and experience to your users to add value to your business and facilitate its continued success and growth.
Desktop UI & UX Design
Our proficient team is experienced with designing UI and UX for desktop applications. We start by building an application architecture and take appropriate steps to create user-friendly designs that can easily be navigated through keyboards as well. We aim at creating designs with balanced use of windows and minimum amount of scrolling. We also maintain the right balance between text and graphics.
Mobile UI & UX Design
AllianceTek's team of professional developers has years of experience in creating mobile compatible websites and mobile app user interfaces.

Our UI/UX experts create mobile designs in accordance with industry standards and judiciously balance the use of images and text.

We ensure that our design remains intact on all devices, from desktops and laptops to tablets and mobile.

With constant R&D, AllianceTek is able to put the latest design trends to use. We apply our creativity and technical experience to execute innovative design concepts that provide a superlative user experience.

We consider everything when designing a mobile interface, including color usage, gestures, animation, graphical representation, social media integration, and most importantly user privacy. We also carefully evaluate the product's target audience, determine the best devices the product will run on and consider important features that will ensure a strong user experience and increased traffic.

We take several actions in order to provide an optimum user interface and user experience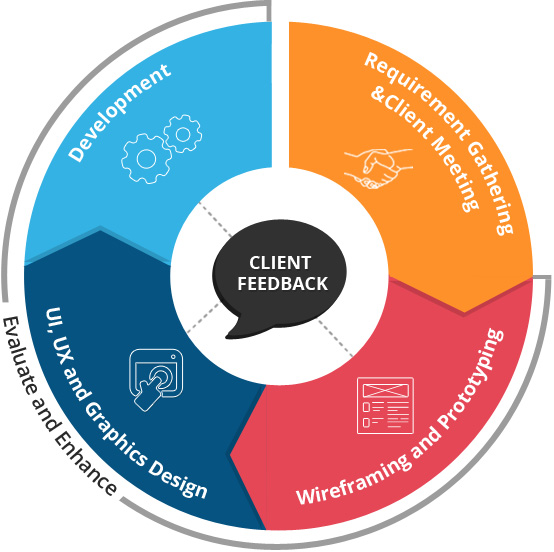 This is the best company I've ever worked with for design, turnaround, and attention to requirements.
- Brad Hinely
(CTO)
DocsInk
Wilmington, NC
Let's Discuss


Your Project
Services
Discover
Why AllianceTek?
As an IT partner and solutions provider, AllianceTek will help you follow your objective and implement strategies that are unique to your business to see it through to completion – we don't just follow instructions, we unleash the full potential of your vision. AllianceTek employs a global team of more than 100 skilled developers and consultants who approach every project holistically, giving full around-the-clock attention to understanding our clients' needs and providing comprehensive, scalable and extensible development roadmaps.
Know more »