»
»

Application Development
Application Development
Businesses today are embracing technology to propel growth and proficiency. They're recognizing the need to enhance their productivity and efficiency, and provide better customer service – and the ability technology has to do that.

Technology can help achieve business objectives and improve performance in terms of productivity, sales and more.

To leverage technology effectively, businesses need a sound development partner with the experience and knowledge to implement the right solutions and processes.
Why AllianceTek?
AllianceTek is a leading software development company. We offer application development services to a range of businesses, from small SMBs and SMEs to Fortune 500 companies.

The services we provide include the development of mobile, SharePoint, CRM and Open Source applications based on LAMP/PHP, to name just a few of the options available through our experienced IT professionals.

AllianceTek provides clients with end-to-end development solutions. At AllianceTek, we know that each business is unique. We customize the development process depending on the type, size and nature of your business, as well as the specific requirements of your project.

With our dedicated R&D team, we are constantly enhancing our skills and keeping up with advances in the field to provide you with robust, intuitive and efficient solutions that will give your business the competitive edge it needs.

We employ skilled developers with the right knowledge and a wide range of experience in developing high-end applications that are secure, scalable and bug-free.
Mobile Application Development
AllianceTek's team delivers applications on various mobile platforms including iOS and Android.

We have experience in working on cross-platform frameworks like PhoneGap and Titanium and can model your application to work efficiently on any desired device including the iPhone, iPad, Android and Windows Phone.

AllianceTek offers diverse mobile application development services. Visit our iOS and Android Services pages to discover more about what we have to offer.

Our skilled team focuses on providing high-end mobile applications with rich UI and faster performance.
Enterprise Web Application Development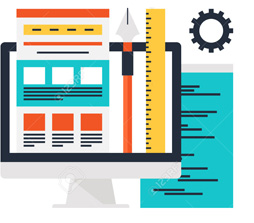 AllianceTek has vast experience in developing secure, scalable applications customized to the unique business needs of our clients.

We make use of high-end technologies like Microsoft .NET to provide rich business applications that enhance productivity and efficiency.

AllianceTek offers a vast range of enterprise application development services.
SharePoint Application Development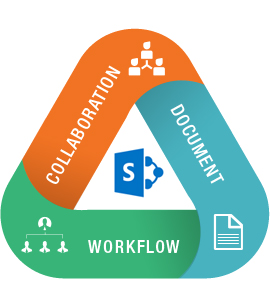 SharePoint is one of AllianceTek's core areas of expertise.

We have experience in implementing SharePoint to leverage collaboration and communication within organizations and to help them better serve their clients.

We've worked on various SharePoint solutions with versions ranging from SharePoint 2007 to SharePoint 2013.

We provide DMS, CMS as well as help you implement SharePoint framework features and out-of-the-box features, code enhancements and customization as required. We also implement workflows, provide integrated solutions and increase business insights with BI & reporting – tools that add value by improving team coordination and giving you access to the right information to make informed, high-quality business decisions.

Visit our SharePoint Development Services page to learn more about the various solutions we offer.
CRM Application Development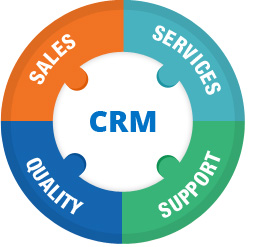 AllianceTek works with a number of clients to deliver CRM solutions in accordance with their specific requirements.

Our team consists of experts with skills in SalesForce, Sugar CRM and Microsoft Dynamics CRM. Our experienced IT professionals are also proficient in providing custom CRM solutions to address complex and innovative requirements.

AllianceTek implements lead generation, sales & marketing solutions, data management, dashboards & reporting, alerts & notifications, SalesForce automation and inquiry management, among others.

Visit our CRM Services page to learn more about the CRM solutions we offer.
Open Source Application Development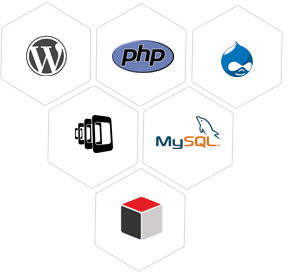 AllianceTek has helped our clients scale their business operations by providing cost-efficient, high-quality solutions.

We leverage our extensive capabilities on a number of open source tools, including PHP5, CakePHP, CodeIgniter, Zend, Symphony, WordPress, Drupal, Magento, Joomla, Moodle, Angular JS, OSCommerce, JQuery, PhoneGap, Sugar CRM and MySQL.

We can help you choose the right technology solution to meet your unique business requirements at a rapid pace and low cost.

Visit our specialized PHP Development Services page to learn more about AllianceTek's Open Source qualifications.