Let's Discuss Your Project

»
»

Legacy System Migration
Legacy System Migration
Has your system's performance deteriorated?

Are you spending higher maintenance costs on it or facing the limitations of old technologies? Are you worried about substantial data loss?

You can avoid these risks and cut expenses by taking advantage of AllianceTek's legacy system migration services.
Why AllianceTek?
The AllianceTek team has the right skills and knowledge to migrate your entire system, including features and data.

We not only migrate your existing system, but also add value by reviewing and incorporating any changes required in the software to make it more efficient.

Our professional experts can help you select the right technology for migration from your existing system and application service. We take a detailed look of your system and code irrespective of the technology you use and prepare a complete feature list before we move forward, in absence of any previous documentation of the system.

We study your system's architecture, database and user experience, and then provide you with UI/UX and code level enhancements to create a scalable application with a higher performance.

Hire a full and experienced team at the cost of a single developer, and let AllianceTek help you leverage technology to keep your system up to date, secure and running smoothly for enhanced performance and dependability.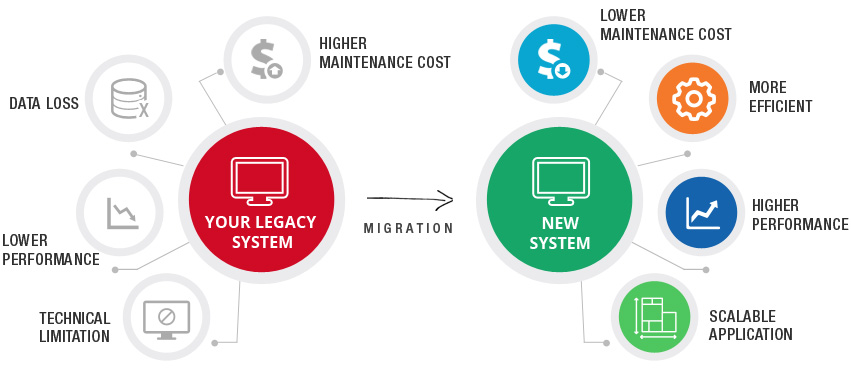 AllianceTek are great professionals, with high competencies. They have always respected their commitments and they have always shown eagerness to help every time this was necessary. The challenges are never obstacles for AllianceTek. They take relevant initiatives in order to make the project moving forward. They never hesitate to ask the relevant competent person to intervene when the situation needs such intervention. Their sympathy and availability is very much appreciated. I warmly and professionally recommend AllianceTek. Our Company has already considered envisioning a long-term relationship with such a talented team.
- Jacques Molho
Toulouse, France
Let's Discuss


Your Project
Services
Discover
Why AllianceTek?
As an IT partner and solutions provider, AllianceTek will help you follow your objective and implement strategies that are unique to your business to see it through to completion – we don't just follow instructions, we unleash the full potential of your vision. AllianceTek employs a global team of more than 100 skilled developers and consultants who approach every project holistically, giving full around-the-clock attention to understanding our clients' needs and providing comprehensive, scalable and extensible development roadmaps.
Know more »
Your inquiry is submitting. Please wait for a while…