AllianceTek is a Software Development and web application development company where experienced IT consultants offer business solutions. Whether you're a chief executive officer, chief technology officer, business manager, web application developer, entrepreneur or software vendor, we can help you connect with your customers, empower your employees, integrate with your vendors, or bring your vision to life.

Scale your business



Leverage next-generation technology

Realize your vision


Achieve your goals
Most technology officers and web application developers are challenged to keep up with the rapid pace of technology development. If you're under-resourced and overworked, you can still achieve your goals. Partner with the IT consultants at AllianceTek to benefit from custom software development and web application development using the latest technologies: Microsoft SharePoint, .Net, and Business Intelligence; cloud computing, social CRM, e3 e-learning, HTML5, mobile and more.
Why AllianceTek for Custom Software Development?
Testimonial
James Henry, President/Owner, Expert Solutions, Inc.

"Over the past two years AllianceTek has provided exceptional service and value in the design and development of several complex web-based software systems. The dedication and knowledge of their programming team has resulted in the successful launch, on time and on budget, of our systems. I can unconditionally recommend AllianceTek's services."
Let's Brainstorm!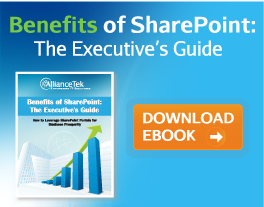 Discover