Let's Discuss Your Project

Portfolio
Bluetooth Based Mobile Access Control System
The application was developed to enable the users to access and control their locking system from mobile.
Why AllianceTek?
Our client had supported hardware to lock and unlock door with other devices like mobile. Thus their requirement was to develop mobile software which could interface with the hardware and perform commands as per user's inputs.
We worked with them as the right technology partner.
by selecting the native mobile application development as the technology.
by identifying the communication model like Bluetooth.
by taking complete responsibility of development and implementation of the mobile application.
by extending our service to provide feedback and support issues related to the hardware.
Benefits to Our Client:
Our client could offer the users with a mobile access control system to lock/unlock doors right from their mobile.
The solution ensured complete mobility and eliminated the use of web management portal or other obsolete techniques.
One-tap feature for faster and easier access.
Enabled the users to obtain and manage desired data and settings securely. Technology Features
Technology Features: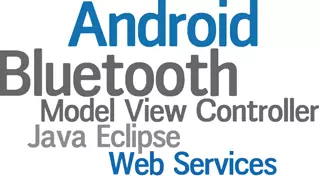 Case Study

AllianceTek's client designs, manufactures, and markets Smartphone access control systems and components, as well as Smartphone apps and hosted services...
I hesitate to say how happy I am with this group because I'm not sure I want others to know what a great find they are. If everyone knows, I may have to wait in line. They go above and beyond the call, to help me reach my goals. Looking forward to working with them on the next project.
- Jeff Blasdell
Montgomery, TX
Why AllianceTek?
As an IT partner and solutions provider, AllianceTek will help you follow your objective and implement strategies that are unique to your business to see it through to completion – we don't just follow instructions, we unleash the full potential of your vision. AllianceTek employs a global team of more than 100 skilled developers and consultants who approach every project holistically, giving full around-the-clock attention to understanding our clients' needs and providing comprehensive, scalable and extensible development roadmaps.
Know more »
Your inquiry is submitting. Please wait for a while…