Let's Discuss Your Project

Portfolio
Mobile NYPD Precinct Directory
A mobile application was developed for the welfare of New York City residents which could help them to locate nearest Precincts to the user. The application was built using native android and included features like 'list view' and 'view map' for user's convenience to easily search for precincts on the map of New York. Complete information along with directions is also made available.
Why AllianceTek?
AllianceTek shared complete responsibility of the project as a technology partner.
AllianceTek furnished with an easy-to-use application with map integration.
The ability to get directions through GPS Tracking and call a precinct in one-touch is available.
The client can now offer accurate information of New York precincts to users on the go.
Search for specific precincts is possible with the facility to view location information in two views - 'list view' and 'map view'.
The NYPD Precincts application gives New York City residents and visitors peace of mind knowing that they can easily get in touch with the nearest precinct in times of crisis.
Technology Features: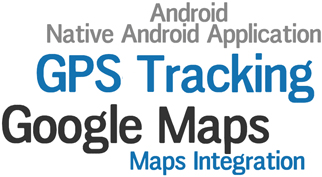 Similar Projects
What an awesome experience I had working with this team. If you need a professional, reliable and competent team to help you out with any of your tech needs you don't need to look any further. From start to finish this team really made the process easy and did a fantastic job. I would use them again in a heartbeat.
- Payam Pakmanesh
(CEO)
Cable Car Apps LLC
Hercules, CA
Why AllianceTek?
As an IT partner and solutions provider, AllianceTek will help you follow your objective and implement strategies that are unique to your business to see it through to completion – we don't just follow instructions, we unleash the full potential of your vision. AllianceTek employs a global team of more than 100 skilled developers and consultants who approach every project holistically, giving full around-the-clock attention to understanding our clients' needs and providing comprehensive, scalable and extensible development roadmaps.
Know more »
Your inquiry is submitting. Please wait for a while…