Let's Discuss Your Project

Portfolio
Fun Beard Growing Application
A fun application was developed to let users modify photos of their loved ones by applying beards of different kinds.
Why AllianceTek?
AllianceTek was approached by a client to create a funny application.
The application was developed on native iOS platform with face detection feature.
User can select a photo from the device gallery. The app then detects the face focusing both eyes and chin.
Different kinds of beards can be applied to the photo from the available vast range of beards.
Benefits to Our Client:
With this innovative app client could provide the users with a quick laugh.
The app also offered social sharing spreading fun across.
The app also opened a new revenue channel for the client in the form of in-app purchases. Users can extend fun by purchasing sub-apps.
Technology Features: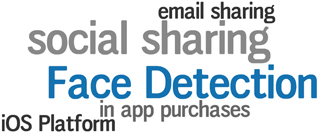 AllianceTek did a great job on my app. Very professional and easy to work with. I would absolutely contract them again for future work.
- Mark Mozolewski
San Francisco, CA
Why AllianceTek?
As an IT partner and solutions provider, AllianceTek will help you follow your objective and implement strategies that are unique to your business to see it through to completion – we don't just follow instructions, we unleash the full potential of your vision. AllianceTek employs a global team of more than 100 skilled developers and consultants who approach every project holistically, giving full around-the-clock attention to understanding our clients' needs and providing comprehensive, scalable and extensible development roadmaps.
Know more »
Your inquiry is submitting. Please wait for a while…